For Release: September 25, 2014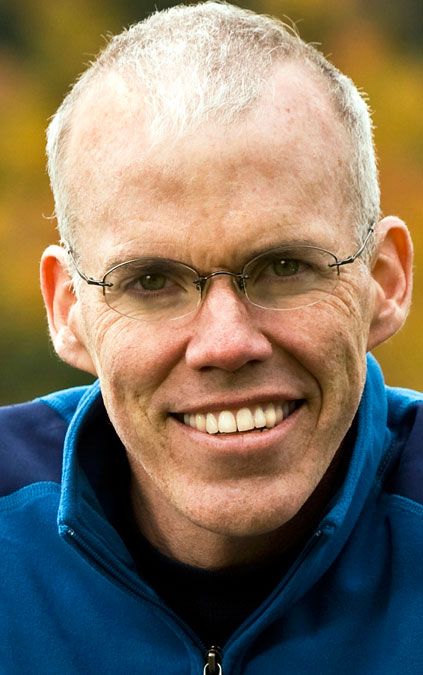 Environmental activist Bill McKibben returns to The Progressive Forum on April 21, 2014, at the Wortham Center, Cullen Theater at 7:30. McKibben will sign books and greet fans at the end of the evening.
Tickets range from $19 to $79. Tickets are available at ProgressiveForumHouston.org or by calling 832-251-0706. There is no physical box office except at the theater on event night.
The Citizens League for Environmental Action Now (CLEAN) is the associate presenter of this event.
Randall Morton, Progressive Forum president, said, "McKibben's event should be timely. The President's decision on the northern end of the Keystone XL Pipeline should be getting more attention as will the United Nations IPCC 5-year report due this fall. I hope our event stimulates discussion in our Houston community on the potential ramifications of heavy tar sand oil connecting to our refineries.
"Moreover, our community needs to host serious discussions on climate change. The consequences are dire for life on our planet," Morton continued. "The EPA reports Texas emits more green house gasses than any other state, 294 million tons of carbon dioxide in 2010. That's more than the next two states combined, Pennsylvania and Florida. And Houston is a key driver of those emissions. This issue ought to be at the top of our political agenda."
Bill McKibben first captivated Progressive Forum audiences in April of 2008. At that appearance, he described leading a 2006 walk across Vermont to demand action on global warming, as well as his Step It Up 2007 campaign. Step it Up 2007 organized over 2000 rallies spanning all 50 states.
Building on that model, McKibben went on to cofound 350.org, which describes its mission as "building a global grassroots movement to solve the climate crisis. Our online campaigns, grassroots organizing, and mass public actions are led from the bottom up by thousands of volunteer organizers in over 188 countries." The organization has coordinated over 20,000 climate demonstrations and has been in the news lately for its opposition to the Keystone XL tar sands pipeline. In February 2013, McKibben, joined by previous Progressive Forum speakers Robert F. Kennedy, Jr. and James Hansen among others, was arrested at a Keystone protest outside the White House.
As a bestselling author, McKibben has written books that have shaped public action on climate change, alternative energy, and the need for more localized economies. His seminal books include The End of Nature, widely seen as the first book on climate change for a general audience, and Deep Economy, a bold challenge to move beyond "growth" as the paramount economic ideal and to pursue prosperity in a more local direction—an idea that is the cornerstone of much sustainability discourse today. McKibben is a contributor to several magazines, including The New York Times, The Atlantic Monthly, Harper's, Mother Jones, The New York Review of Books, and Rolling Stone.
While a student at Harvard, McKibben was president of the school's paper The Harvard Crimson. He began his professional career as a staff writer at The New Yorker. He went on to write over a dozen books. He is a scholar in residence at Middlebury College in Vermont, where he lives with his wife and daughter.
More about The Progressive Forum
Download the full press release in PDF format
Contact:
Randall Morton
President, Progressive Forum
713-664-0020 office
rrmorton@progressiveforumhouston.org
Contact:
Randall Morton
President, Progressive Forum
713-664-0020 office
rrmorton@progressiveforumhouston.org
- See more at: http://www.progressiveforumhouston.org/blog/press-release-lester-brown-progressive-forum-october-6-2013#sthash.bfu88Vy6.dpuf