Douglas Brinkley Livestream
Join us for an inspiring talk from acclaimed CNN presidential historian Douglas Brinkley, who appeared to discuss his book, Silent Spring Revolution, at The Progressive Forum in Houston November 10, 2022. Silent Spring Revolution chronicles the rise of environmental activism during the "Long Sixties" (1960-1973), telling a highly charged story of an indomitable generation that quite literally saved the natural world under the leadership of John F. Kennedy, Lyndon Johnson, and Richard Nixon.
Thanks to Mike Blocher and Lisa Parris for sponsoring this event.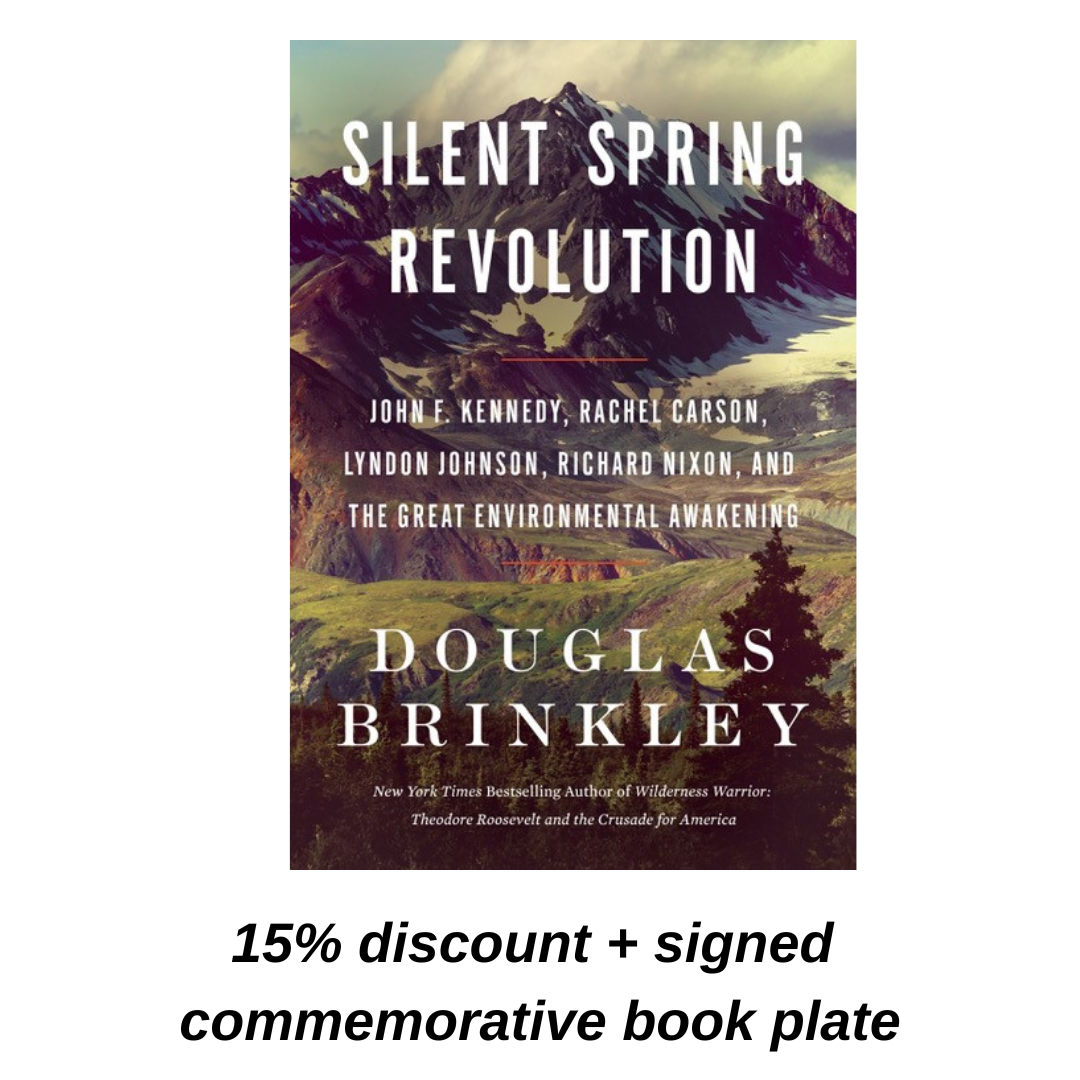 Douglas Brinkley is the Katherine Tsanoff Brown Chair in Humanities and professor of history at Rice University. He's CNN presidential historian and contributing editor at Vanity Fair. Several of his books became New York Times bestsellers such as Cronkite; Rightful Heritage: Franklin D. Roosevelt and the Land of America; The Reagan Diaries; The Great Deluge: Hurricane Katrina, New Orleans, and the Mississippi Gulf Coast; and Wilderness Warrior: Theodore Roosevelt and the Crusade for America. Over the course of his conservation career, he has held board or advisory roles with the American Museum of Natural History, Yellowstone Park Foundation, National Audubon Society, and the Rockefeller-Roosevelt Conservation Roundtable. He has also taught at the U.S. Naval Academy, Princeton, Hofstra, the University of New Orleans, and Tulane. He earned his bachelor's degree from Ohio State, and a master's and PhD from Georgetown University. He is a member of the Council of Foreign Relations, Century Association, Society of American Historians, and the James Madison Council at the library of Congress. He lives in Austin, Texas, with his wife and three children.
The Progressive Forum appreciates donations of any amount to help us provide this high-quality programming to our progressive friends worldwide.


Click for complete event details
By registering, you'll receive the benefit of reminders and links to the livestream in your email box.
If you don't register, you'll still be able to view the free event here on The Progressive Forum website.
The recording of the online event will be available indefinitely on The Progressive Forum's past-speaker page for Douglas Brinkley.
Donations are not required but are appreciated to help us bring streaming to a worldwide audience. Donate.
Feel free to contact The Progressive Forum by email with suggestions, comments, or questions at info@progressiveforumhouston.org.